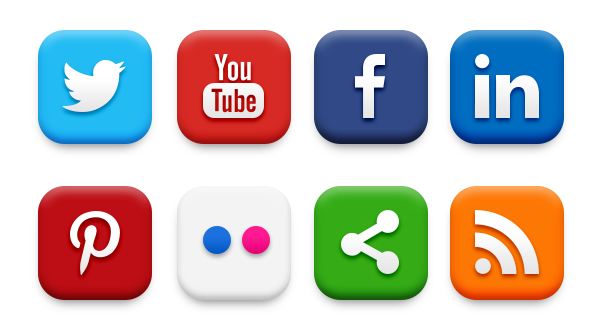 Sure, social media has its dark side, but I appreciate the speed with which we can share the positive, too. From videos to talks, blog posts to news articles, 2013 brought some incredible nuggets of wisdom, creativity and inspiration shared via social media.
I am so grateful to those who shared their story, their art and their heart with the world.
Here are some of my favorites of the links I shared in 2013 (in no particular order):
1. TEDx Kids @Ambleside's Confessions of a Depressed Comic by Kevin Breel
This clip moved me deeply. The courage, honesty and spot-on description of his depression no doubt comforted, validated and encouraged thousands.
2. Welcome to Dinovember: A month long imagination invasion by Refe Tuma
'Why do we do this? Because in an age of iPads and Netflix, we do not want our kids to lose their sense of wonder and imagination. In a time when the answers to all the world's questions are a web-search away, we want our kids to experience a little mystery. All it takes is some time and energy, creativity and a few plastic dinosaurs."
The creativity and intentional effort by these parents to take their kids on a month long imagination adventure is genius – and also hilarious. Creativity is not in a box. And the connection that ensured as a result of this brilliant idea has inspired my husband and me to take our own kids on such an adventure sometime in the near future.
3.The Truth About Weight Stigma by Wendy Oliver-Pyatt, MD, FAED, CEDS via National Eating Disorder Association.
Sadly, so many in the health, wellness, education and faith communities are unintentionally creating more food and body issues via shame, fear, blame, poor data and promotion of dieting  (which has been proven to not lead to sustained weight management or true health). It is time to be honest about our own personal weight biases and take a critical look at how we are treating those struggling with disordered eating, eating disorders and related food and body issues so we can be a part of the solution, not the problem.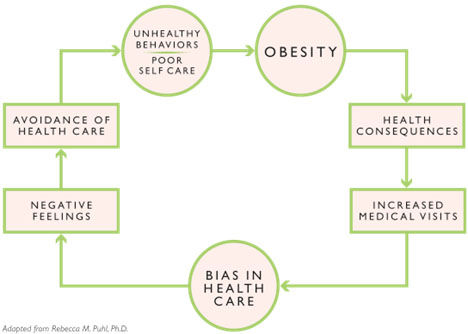 4. Brave by Sara Bareilles
2013 saw the  launch of Potentia's cornerstone workshop (re) Define Courage: Dare to Show up + Be Seen. I led six cohorts of brave souls in this work based on The Daring Way™ and the research of Brené Brown, PhD.  I adopted Brave as the theme song for the workshop as it encapsulates so much of this work in a few short minutes.
Note: A couple (re) Define Courage cohorts are launching next month and there still are a few spaces in each group – register here!
5. Comfort Food. No one brings you dinner when your daughter is an addict by Larry M. Lake.
This post shook me to my core. I think it raises such an important concern on how we deal with the messiness of mental illness. We need to show up, risk vulnerability and connect with the families who are in the marathon battle to fight mental illness. It can be such a lonely, disappointing and relentless journey that is anything but comfortable. We may not have the right words but we can hug, bake a lasagna, run and errand, write a note, share space in silence, say a prayer over the phone or fill up a tank of gas. Never underestimate the positive impact of our kindness, your empathy, and your faithfulness.
6. Pro Infirmis' "Because who is perfect?"
Having lived in Zürich , Switzerland for four years, I was especially proud of this video. The inspiration for this project and to display it on one of the wealthiest streets in the world is moving, bold and and totally courageous.
7. RSA Shorts – The Power of Empathy
I fell in love with this visual demonstration of empathy in action, narrated by Brené Brown. Put this video clip on repeat and really learn the importance nuances of empathy.
8.  An Open Letter to Anyone Who Eats by Winnie Abramson
"I think there are many people out there are just like me. They'll do well to drop the diets, and all of the labeling of foods as "good" and "bad" and simply work on eating for nourishment (and joy!) instead."
The obsession with eating healthy is not healthy. When lifestyle changes become false idols, it is a warning sign something is out of sync in your life. all-consuming thoughts and rigid beliefs about food and wellness can lead to serious emotional and physical issues.
9. A Pep Talk from Kid President
Try not to smile after watching this. Seriously. Try.
10. The Innovation of Loneliness, based on Sherry Turkle's TED talk, Connected, But Alone
When I first saw this video demonstration depicting the loneliness crisis many are experiencing in the age of über connection, it took my breath away. Powerful.
_________________________________
What did you think of my list? What are your favorite social shares of 2013? 
Happy New Year! I look forward to cheering you on in 2014.
Rebecca